Meet Carolyn & Eddie Wightman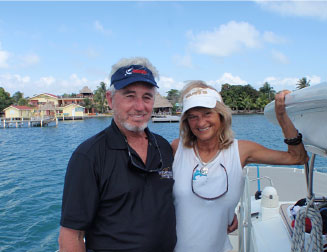 Shaklee Presidential Master Coordinators
Carolyn joined Shaklee in 1970, and today her organization has annual sales in excess of $5 million. She believes tht the combination of her efforts, and a world-class company enable her to have an impact in the world every day.
Her husband, Captain Eddie, is a career world-class sport fishing guide specializing in bonefish and tarpon in the shallow waters of the Florida Bay and Everglades National Park.
About The Beach Toolchest
The Beach Toolchest is a collection of carefully crafted "presentations & conversations" that you can use right away to help you look professional, as you introduce Shaklee to new prospects and current members. Each presentation is designed to act as a "conversation" you can hold with your prospect, or be shared as a recorded presentation for them to watch on their own (or with you).
Each "presentation & conversation" is designed to be part of a process that will start people on a path to learning about the products, while they see the value of the business. In addition, we have professionally designed handouts you can use right away, plus regular training and inspirational Webinars by seasoned leaders to help you grow.
We suggest starting prospects by helping them discover their "why" and then move them through our "Activity Cycle" from Introduce, to Explore, Evaluate, Plan and then Act. Our materials can be used in order, or you can tailor what you share with each individual prospect.